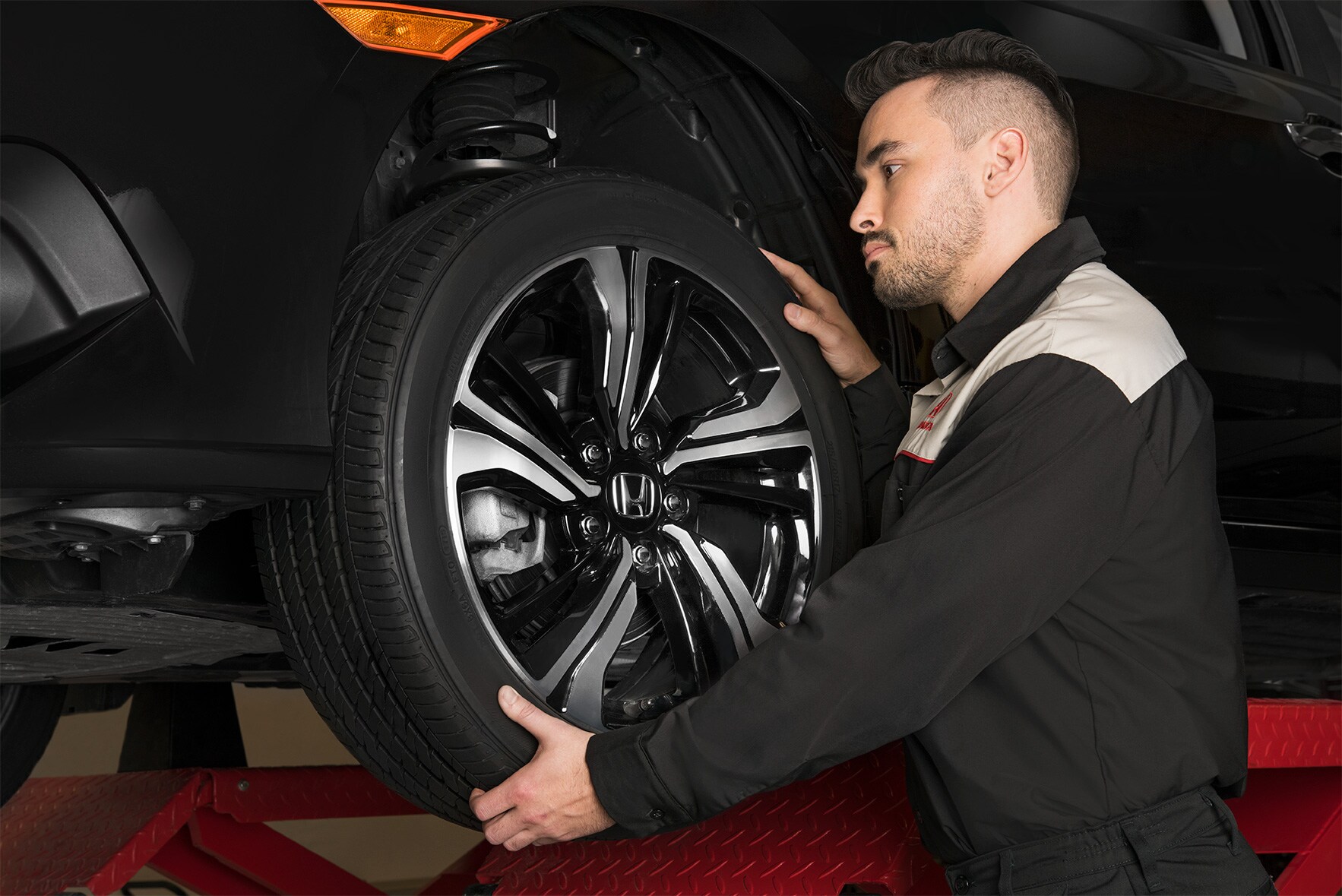 What Is Tire Alignment?
A tire/wheel alignment is the fine-tuning of your Honda's suspension, allowing your tires to function as per manufacturer's specifications properly. Our factory-trained Honda technicians in our Service Centre can align your wheels properly to ensure that your Honda tires are hitting the road at the correct angles, and your drive is stable. Using our state of the art equipment and once aligned, your car will handle and drive as it was engineered to do.
Signs That Your Honda Needs A Tire Alignment
It is important to recognize the signs of misaligned tires. If any of the below signs appear, schedule an appointment, or contact us.

1. Your Honda Pulls To One Side
If you notice your car pulls in a certain direction when your vehicle is on a straight path, this is a significant-remove-- sign of misalignment. You can continue to operate your vehicle, yet an alignment should be scheduled as soon as possible to avoid any damage to your tires and vehicle.
2. You Notice Your Tire Tread Is Uneven
Examine your tires regularly. If you notice that there is significant wear in some areas of your tire and not others, this could mean your tires are not connecting with the road properly. Uneven tread wear is an excellent telltale sign your vehicle requires a wheel alignment.
If you start to notice warning signs that your car is misaligned, schedule a service appointment at Roadsport Honda Service Centre where our technicians can accurately inspect wheels for misalignment. If we discover your wheel and suspension system are misaligned, we will complete the work while you wait.