2022 Honda Civic vs. 2022 Toyota Corolla in Scarborough, Ontario
2022 Honda Civic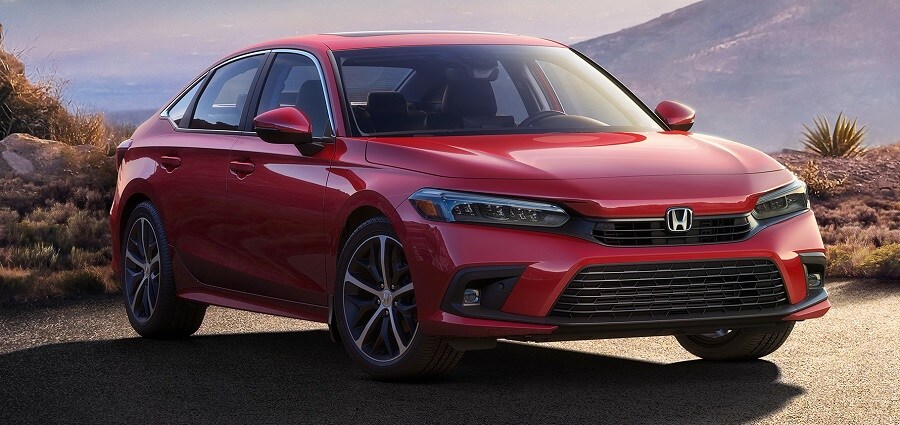 2022 Toyota Corolla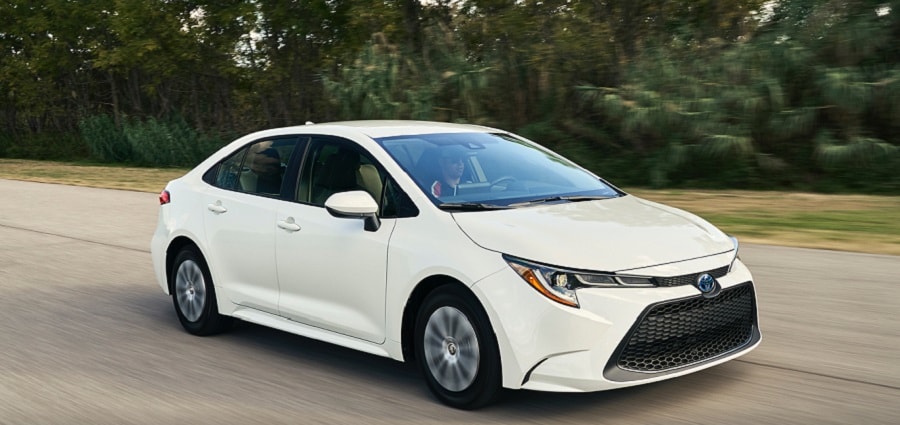 2022 Honda Civic vs. 2022 Toyota Corolla in Scarborough, ON
The two most popular sedans on the market have returned for their 2022 model year, and Roadsport Honda is thrilled to feature one of them - the 2022 Honda Civic - in our new inventory. This stunning new model joins our fleet with an elegant design, a comfortable, mature cabin, and the reliable performance you've come to expect from the long-running Civic. With this Honda sedan's arrival, we've taken the opportunity to compare it to another popular model in the 2022 Toyota Corolla. If you're based in Scarborough, Ontario or any of the neighbouring areas of Toronto, Markham, Richmond Hill, or Pickering, find out how the 2022 Honda Civic gets the nod in our detailed review below.
Performance
The latest Honda Civic heads into its 2022 model year with a base 2.0-litre four-cylinder engine packing 158 horsepower, while an available turbocharged 1.5-litre four-cylinder offering boasts a solid 180 horsepower for those who crave some extra pep. Front-wheel drive comes standard, while Honda's smooth continuously variable transmission handles the Civic's seamless shifts. Honda's flagship sedan also boasts crisp handling, responsive steering, and a perfectly balanced ride, making it an excellent choice for both driving enthusiasts and those who zip through town on errand runs on a daily basis.
As for its long-running competitor, the new Toyota Corolla offers both a manual and continuously variable transmission, although both its available engines trail the Civic's in terms of horsepower. Not only is the 2022 Corolla a step behind the new Civic in pep, but its fuel consumption is also slightly less efficient. Reliable though it may be, the latest Toyota Corolla sedan's ride isn't quite as engaging as the Civic's or that of other popular rivals, and its reviews have said as much. If you'd like a proper look at how our Honda sedan's performance bests the new Corolla's, contact our dealership at your convenience to take the 2022 Civic for a test spin.
2022 Honda Civic Interior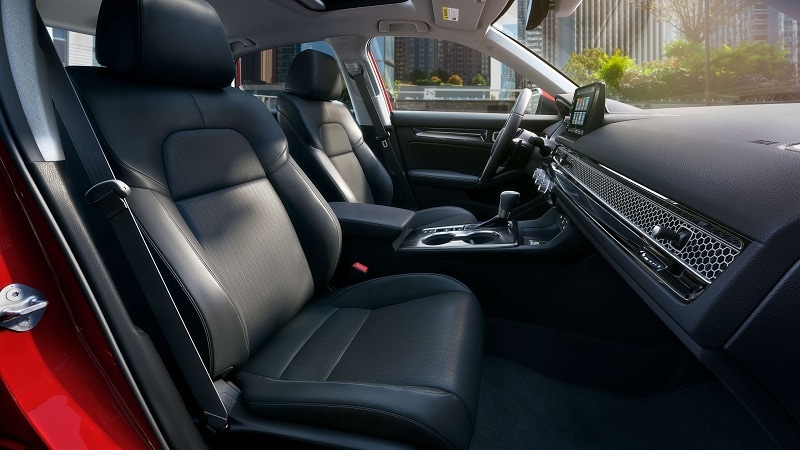 2022 Honda Civic Exterior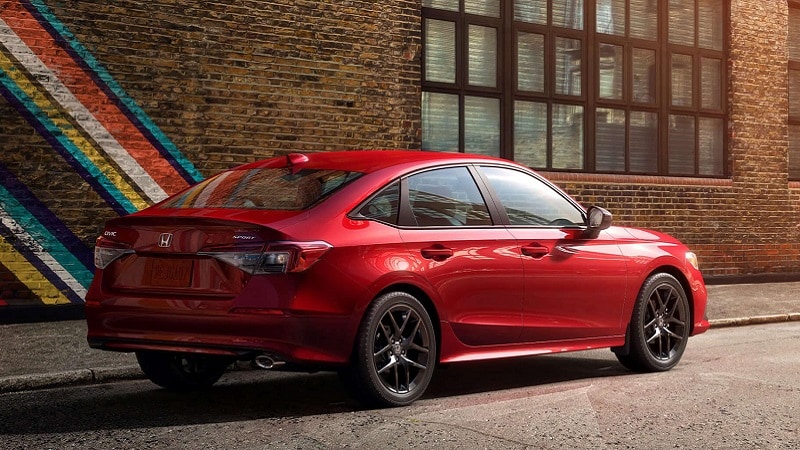 Interior & Exterior Design
Honda has treated the 2022 Civic to a brand-new design, and the results are stunning. Indeed, this sedan hits the market with an elegant, mature, and sleek exterior punctuated by LED lighting and standard 16-inch steel wheels. The new Honda Civic's interior is just as stunning. While the 2022 Corolla's attempt at a sportier look may be hit or miss with motorists, the latest Civic wins the hearts of all with a clean, streamlined dash design, soft-touch materials, and a layout as practical as it is attractive. Drivers won't be drowning in clutter from the centre stack, as the Civic's design puts its infotainment display atop the dash, with honeycomb-patterned mesh trim adding an extra pinch of style. In short, the Corolla's design is nothing to sneeze at, but Honda has given the new Civic an interior that driving enthusiasts will love without compromising comfort.
Trims
Both these sedan lineups offer various trims, with the 2022 Honda Civic coming in four different configurations. While the base model checks off all the boxes in terms of reliable performance, interior comforts, and standard features, the new Civic's upper trims each offer their own enhancements for every kind of motorist. The EX model gets several bumps in aluminum-alloy wheels, a heated, leather-wrapped steering wheel, and a power moonroof, while the 2022 Honda Civic Sport trim wears its name well with 18-inch alloy wheels, a chrome tailpipe finisher, steering wheel-mounted paddle shifters, and black faux leather-fabric combination seats. The Touring trim rounds out the 2022 Honda Civic configurations, boasting the peppier 180-horsepower motor, black leather seats, and a 12-speaker BOSE audio system. As for its Toyota rival, the 2022 Corolla offers a hybrid variation and a handful of gas-powered trims, but their differences are too few to justify the jump in price as you head up the lineup.
For more information on the newly redesigned Honda Civic, contact us at Roadsport Honda, and we'll be thrilled to fill you in.
2022 Honda Civic Inventory in Toronto, Ontario