2021 Honda Accord Sedan in Scarborough and Toronto, Ontario

2021 Honda Accord Sedan at Roadsport Honda
Roadsport Honda is the premier dealership in the Greater Toronto, Ontario area. Our dealership services Scarborough, Markham, Richmond Hill, Pickering, and their surrounding areas. Our sales team is committed to providing quality customer service to ensure that your purchasing experience is outstanding. Your experience is how we measure success, so we want the opportunity to handle all of your Honda needs. Come down to test drive the new Honda Accord to experience the Honda brand difference.
2021 Honda Accord Overview
The Honda Accord made its introduction in May of 1976. The first version had a hatchback design and took the world over. Its rivals marvel at its evolution as one of the most highly sought after midsize sedans on record. Today's Accord has a nice mix of sportiness, efficiency, reliability, and pleasing to the eye. The new Accord has various up-to-date technology and safety features.
2021 Honda Accord Sedan Interior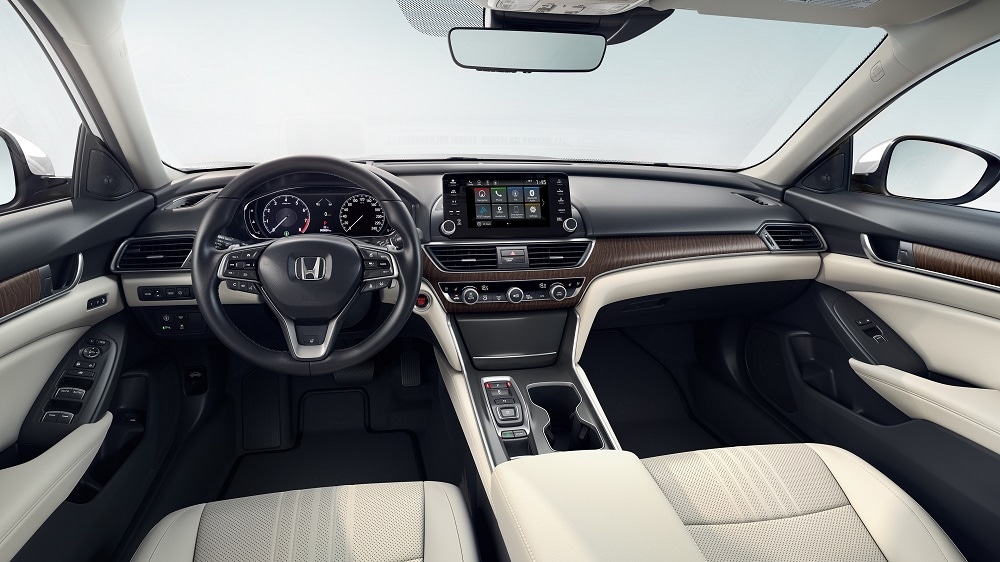 Honda continues to reinvigorate the Accord's appeal through style and feature innovations. This year's model is more comprehensive overall, and the grille complements the body's display. The opening of the grille is imposing as Honda extended it with the levels of chrome accents. Accord lovers love the traditional Honda emblem that comes in chrome. The Accord features LED headlights to add to the frontend's boldness and carefully positioned LED foglights.
The base model features 17-inch wheels, while 19-inch alloy wheels are available on some of the higher trims, including the special Canadian exclusive SE trim. The rear features an available dual exhaust system with chrome tips, which add to the sedan's performance, sportiness and smoothness.
2021 Honda Accord Sedan Exterior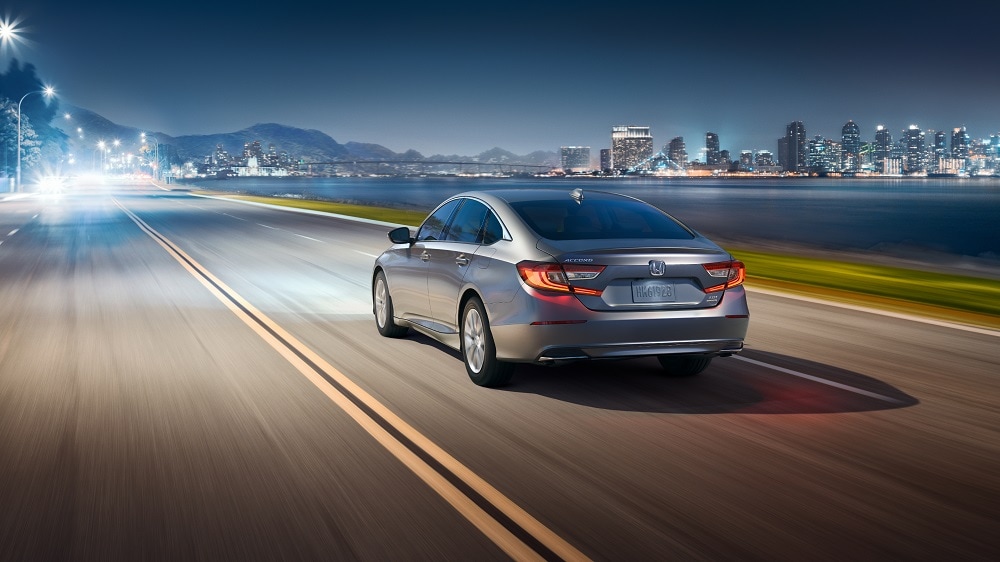 Those looking for the 2021 Honda Accord Sedan for Sale in Markham will rave about its cabin. The interior features heated front seats and makes available for heated rear seats. Both seats offer 12-way power adjustments to provide the most comforting fit for relaxation and enjoyment during travel. The back seat is a 60/40 split-folding format that will increase cargo capacity when folded flat.
The interior offers dual-zone automatic climate control that may aid in the reduction of fuel consumption. A heated leather-wrapped steering wheel is available that includes buttons that control audio volume and driving aids such as cruise control, windshield wipers and more. An 8-inch touchscreen display comes with smartphone integration, including a 452-watt ten-speaker audio system for your listening pleasure. The sound system comes with a subwoofer for an additional base boost, making your cabin feel like a concert.
2021 Honda Accord Performance
The Accord offers two engine sizes, including a 1.5-litre and a 2.0-litre option. The base model SE is delivered with the 1.5L DOHC i-VTEC turbocharged 4-cylinder engine, which provides 192 hp and 192 lb-ft of torque mated to a CVT automatic transmission.
The second available engine on the higher trims is the 2.0L DOHC i-VTEC turbocharged 4-cylinder engine producing 252 hp and 273 lb-ft of torque mated to a 10-speed automatic transmission (AT) with Grade Logic Control.
2021 Honda Accord Tech and Safety
When navigating the roads of Toronto and its surrounding areas, one can take advantage of many of the driving aids in the new Accord. Included in the base model is push-button start technology, making starting the vehicle much more convenient. The interior offers USB ports, Smart Entry with Walk Away Auto Lock, remote start, navigation, and so much more. Some of the safety features include adaptive cruise control, lane-keeping assistance, blind-spot monitoring and rear cross-traffic alerts. Higher trims of the Accord offer low-speed braking control.
Financing Options
If you wish to get a 2021 Honda Accord, there are several financing options available. Contact Us for more information on the Honda vehicles and apply for our online Financing Application through our Finance Centre. Our team of experts will be waiting to ensure that the process of owning a Honda is as easy as possible. Browse our New Inventory to view all the latest models available. Please schedule an appointment to come view and drive the vehicle that best suits your needs. Once you find the perfect Honda for you, reach out to our team of experts to further simplify the process of owning a fantastic Honda product.
2021 Honda Accord Sedan Inventory in Toronto, Ontario