Pre-Order Your 2022/2023 Honda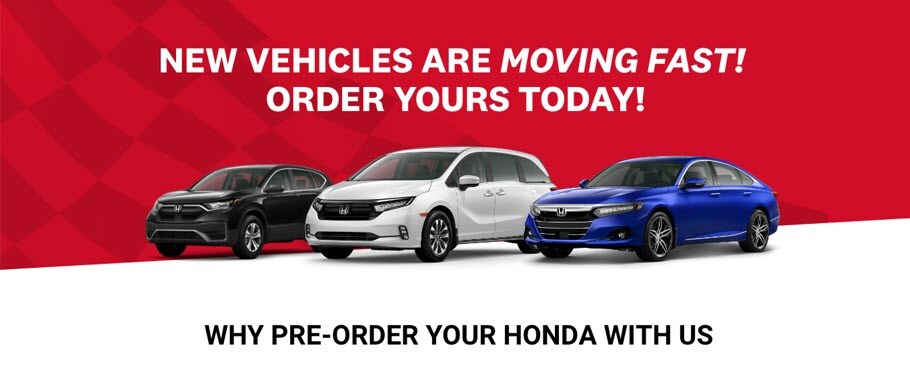 Price & Program Protection
The price and the finance or lease interest rates will apply from order date. If the program gets better, you will have the benefits of additional program enhancement to you. You are ahead in the game and fully protected.
Pre-Order Now     >
Be The First and Only Driver
You get to peel off the plastic and sit behind the wheel as soon as it lands at our dealership. No one will test drive your dream car.
$200 Bonus for Purchasing a Factory Order Vehicle
Beyond and above all the incentives you will get, Roadsport Honda will give out a $200 Gas Card to sweeten your factory order purchase as well. 

Pre-Order Now     >
Vehicle will arrive at the time that you require
Pre-Order a factory build vehicle will not create additional delay of your plan when you need a new vehicle. You do not need to compromise to the colour, option, or model that you may not like.