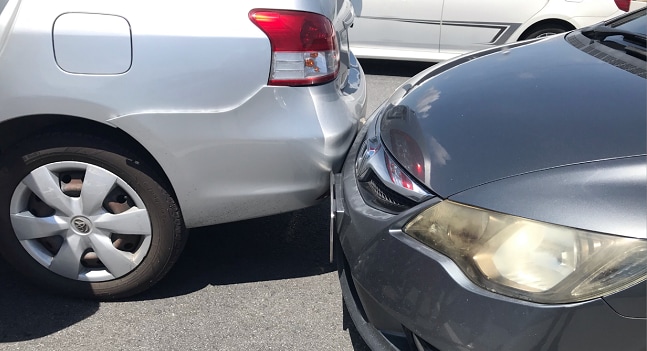 Get Free Estimate on Collision Repairs at Roadsport Honda
* Experts & Complete Collision Repairs
* Full Service Body Shop
* Rust Repairs & Proofing
* Dent & Scratch Removal Specialists
* 24 hour Towing Service
* Rentals Available
* Insurance Claims
* Licensed Fully Trained Technicians
Roadsport Honda Collision Center
To Our Value Customers:
Don't let dents, scratches, rusted panels and collisions take away your showroom new car look.
Let me show you how to get the above repairs performed at a price you can afford, and bring back your Honda to that showroom new car look you were so proud off.
Please give me a call or drop by to see me I will be glad to answer all your questions and give you a FREE ESTIMATE ON REPAIRS!
                                                                                      -- Thank you for your business
Please call us first when you encounter a car collision! Don't let the insurance company drive you away!
BE AWARE! BE INFORMED!
KNOW YOUR RIGHTS AS AN INSURED MOTORIST IN ONTARIO.
Do I have the right to select the shop that will repair my car?

Yes. As a client of an insurance company, you have the right to insist that your vehicle be properly repaired and restored to HONDA?S specifications at our dealer affiliated body shop. There can be no increased cost to you. The insurance company cannot permit your choice of repair facility to affect your premium.

Do I need to get three estimates?

No. Do not waste your time and that of several repair shops getting estimates. Select your repair facility then notify your agent/broker or insurance company. Your insurance adjuster will then need to inspect the damage. Some insurance agents/brokers may tell you to get two or three estimates. Talk to your insurance adjuster first. Generally, claims are handled by the company?s claim department, not the agent/broker. 

Who is responsible for the repair?

The auto body repair shop. That is why it is important that you select a repair facility that is properly TRAINED & EQUIPPED to restore your automobile to its pre-accident condition.

Should I Insists on genuine honda parts?

Yes. Honda Canada will not provide any warranty whatsoever on non-Honda parts used for body repair. As much as 5 years of coverage can be lost if a repair is undertaken early on the automobile life.

Must I notify my insurance company before repairs?

Yes. Insurance policies require that you notify the insurance company or your agents/broker. Make a report and tell them where the damage vehicle can be inspected.
Hours
Monday

7:30am - 6:00pm

Tuesday

7:30am - 6:00pm

Wednesday

7:30am - 6:00pm

Thursday

7:30am - 6:00pm

Friday

7:30am - 6:00pm

Saturday

8:00am - 4:00pm

Sunday

Closed