Honda Plus - Honda Warranty in Toronto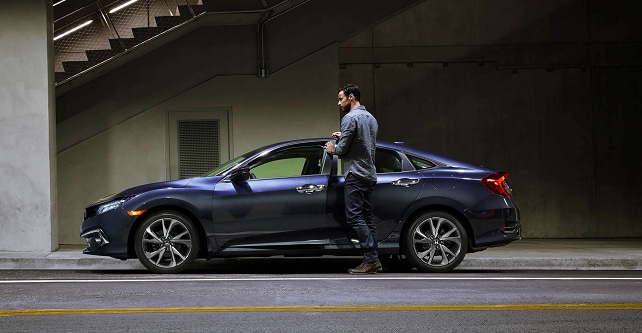 Honda Plus Protection at RoadSport Honda in Toronto, Ontario
If you own a Honda, you and I know that you own more than just an automobile. Honda has built a reputation worldwide with years of experience in racing, stylish vehicle designs, and the latest technology. It has not been any different in Canada. Being the leading Honda dealer in Toronto, we serve customers from Pickering, Richmond Hill, Scarborough, Markham and surrounding areas in Ontario. With the comprehensive lineup of Honda Plus products and services, you can now experience a worry-free driving experience like never before. Let's take a moment to review how Honda Plus warranty coverage is beneficial to you, the proud owner of a new Honda.
Honda Ownership Experience
It has always been exhilarating to drive a Honda. Our products are made to the highest standards in the industry. Honda's ownership experience offers you years of protection from damages on your vehicle, which are expensive to repair but are not covered by your insurance company. When you become part of the Honda community, you have access to incentives, benefits and services that cover all your Honda needs.
Whoever is sharing the journey with you, wherever the winding roads take you, we have got a Honda Plus warranty that covers you. Our range of products is designed with your needs in mind. On top of Honda's five-year standard warranty, you will also be protected by a series of warranties for emissions control, corrosion and much more.
For Honda owners in Canada, the Honda Plus Extended Warranty program is a cause to celebrate. The comprehensive plan covers far beyond Honda's factory warranty. It covers everything from your engine and transmission, tire and rim protection to suspension and brakes.
Boasting the best Honda warranty service in the country, we can now help you keep your Honda looking brand new. With our Honda Plus Appearance Protection Program, you can now access full-body panel corrosion protection, surface rust protection, paint finish protection, undercarriage corrosion protection, and fabric and leather stain protection.
The Honda Plus Lease Guard helps you worry less about the dings, spills, or dents that might cost you more money on your Honda lease. That way, you will enjoy the ride without worrying about the things that are out of your control.
Total Loss Protection
Honda's total loss protection program, also referred to as Honda Plus Gap Protection, covers any gaps left by your insurance settlement and your lease or loan. If your Honda is stolen or badly damaged in an accident, you do not need to fret; we will get you back on the road with a new ride as soon as we can.
At Honda, our goal is not just to build cars for you; we think about your peace of mind while driving. If you cannot get your payments within the agreed timelines, we have got you covered. With the Honda Payment protection program, you can choose from a selection of insurance options to offer you peace of mind.
There are only a few things as frustrating as getting stuck by the road-side. Nevertheless, our Honda Plus Roadside Assistance protection has got you covered whenever you need help. At RoadSport Honda, you can have peace of mind knowing we'll be your side when you need us most.
Learn More About Honda Plus
If you're looking for additional information about Honda Plus and how RoadSport Honda can offer you warranty and service, be sure to contact our product advisors today to learn more. As the preferred Honda dealership in Toronto, Ontario, you can always schedule a service with us, be sure to schedule one today, and our expert technicians will happily assist you.